Sophos up to 10% off XG Bundle Promo

Additional discount off on your XG Bundle - Limited Time!

Sorry, this promo is no longer available, please contact us.
Featured Product
XG Series Firewall Appliances
Our XG Series hardware appliances are purpose-built with the latest multi-core Intel technology, generous RAM provisioning, and solid-state storage. Whether you're protecting a small business or a large datacenter, you're getting industry leading price:performance, and the ultimate in flexibility, connectivity and reliability in every form factor.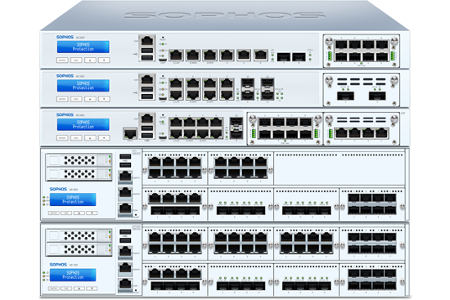 See it. Stop it. Secure it.
Our comprehensive next-generation firewall protection has been built to expose hidden risks, block both known and unknown threats, and automatically respond to incidents.
Expose Hidden Risks
Superior visibility into risky activity, suspicious traffic, and advanced threats helps you regain control of your network.
Stop Unknown Threats
Powerful next-gen protection technologies like deep learning and intrusion prevention keep your organization secure.
Isolate Infected Systems
Automatic threat response instantly identifies and isolates compromised systems on your network to stop threats from spreading.