What's the best way to stop a cyberattack from turning into a full breach? Prepare in advance. Often, after an organization experiences a breach, they'll realize they could have avoided a lot of cost, pain, and disruption if they had an incident response plan in place.
This incident response guide will help you to:
Define the framework for your cybersecurity incident response plan

Learn the 10 main steps your plan should include

Understand the role managed detection and response (MDR) services play in supporting your plan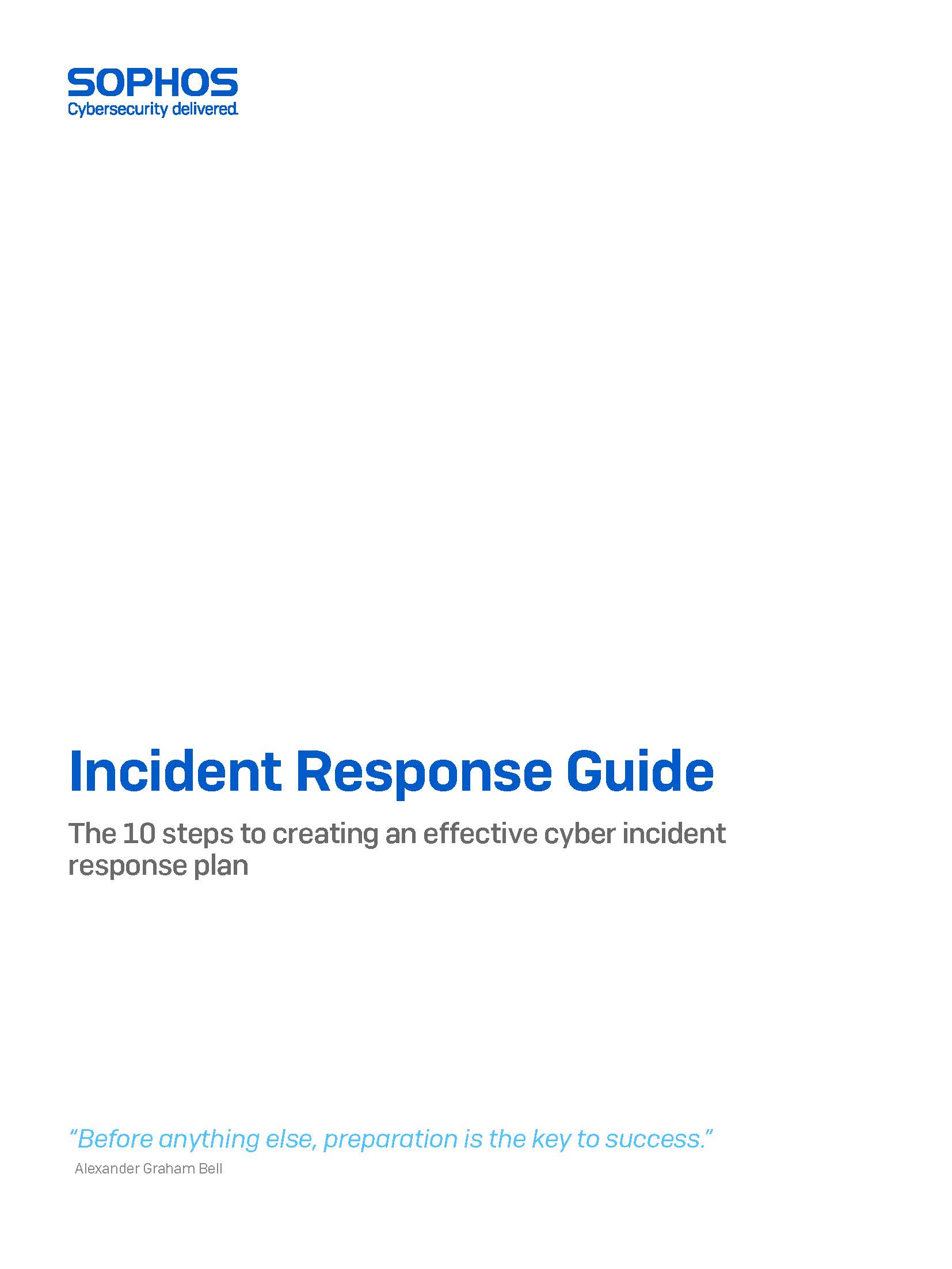 Cybersecurity incident response plan
There are 10 main steps to an effective incident response plan.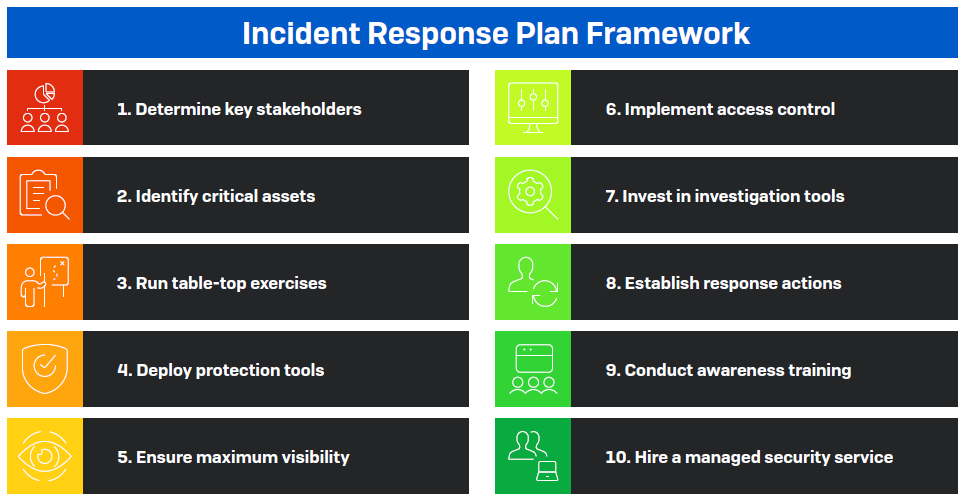 How Sophos Can Help
Sophos Managed Detection and Response
Sophos Managed Detection and Response (MDR) provides 24/7 threat hunting, detection, and response capabilities delivered by an expert team as a fully-managed service. Going beyond simply notifying you of attacks or suspicious behaviors, the Sophos MDR team takes targeted actions on your behalf to neutralize even the most sophisticated and complex threats.
Sophos XDR
Sophos XDR is the industry's only XDR solution that synchronizes native endpoint, server, firewall, email, cloud and M365 security. Get a holistic view of your organization's environment with the richest data set and deep analysis for threat detection, investigation and response for both dedicated SOC teams and IT admins.