Sophos Products and Solutions

Sophos Makes Data Security Simple for Business.
As the coronavirus situation continues to evolve, we wanted to take this opportunity to reassure you our sale teams remain dedicated to providing you the best service.
Our team is here to help you. We are available from Monday – Friday: 7am - 9PM PST and Saturday – Sunday: 9am - 6PM PST. We remain steadfast in our promise to serving you during this crucial time. Thank you for your trust. Be safe and healthy.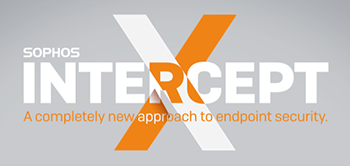 Stop Ransomware Before It Takes Your Files Hostage
Sophos Intercept X features CryptoGuard, which prevents the malicious spontaneous encryption of data by ransomware—even trusted files or processes that have been hijacked. And once ransomware gets intercepted, CryptoGuard reverts your files back to their safe states.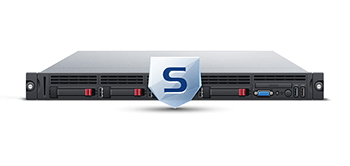 Defends your data from malware without sacrificing server performance.
One license includes agentless antivirus for vShield and our full antivirus Windows, Linux, UNIX and Mac. Manage them all through the easy-to-use Enterprise Console. It's server security made simple, only from Sophos.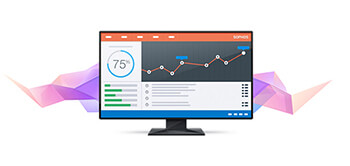 Simple security for your business
Endpoint protection gets personal. It's personal because it's all about protecting the end user and not just a laptop or a mobile device. You get everything you need to protect your users, on every device, everywhere they go. And it's not only personal, it's easier to buy, deploy, and manage too.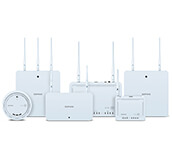 Super secure,super wi-fi
Sophos APs are built on enterprise-class 802.11n and 802.11ac chipsets, with custom designed antennas, extra CPU and memory resources and hardware accelerated encryption.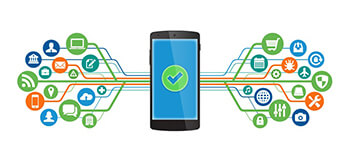 Countless devices, one solution
Sophos Mobile Control is the simplest way to enable secure mobile productivity and collaboration for your business.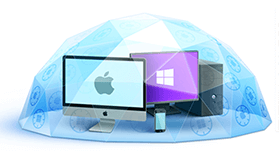 Encrypt and secure your company's sensitive data
Only Sophos gives you industrial-strength encryption for your users' computers, their shared folders, removable media and to the cloud. All this from a single agent and management ...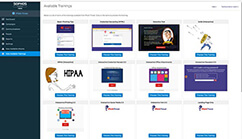 Phishing attack simulation and training for your end users
Your end users are the most likely target for malware attacks. Keep your information safe with effective security awareness testing and training. Automate defense education for your users with routine campaigns, training, follow-up, and reporting.

Complete web protection everywhere.
Our purpose-built secure web gateway appliance makes web protection simple. It provides advanced protection from today's sophisticated web malware with lightning performance that won't slow users down. And you get full control and instant insights over all web activity on your network.

The ultimate network security package
Our purpose-built secure email gateway is an all-in-one solution for email encryption, DLP, anti-spam and threat protection. It provides advanced protection from today's sophisticated spear phishing attacks and gives you full control over data leaving your organization via email.